Regular price
Rs. 500.00
Sale price
Rs. 199.00
Unit price
per
Sale
Sold out
Slickfix Self Adhesive Nipple Pasties are a revolutionary product designed to provide protection and comfort to women. In this description, we will explore the features and benefits of these nipple covers, emphasizing their functionality, versatility, and user-friendly design.
The Slickfix nipple pasties are specifically engineered to address the issue of protruding nipples, which can often lead to awkward glances and embarrassing moments. With a diameter of 45mm, these pasties are designed to fit almost everyone comfortably. They offer a perfect size that ensures complete coverage and confidence.
One of the key features of these nipple pasties is their skin-friendly adhesive. Made from durable non-woven fabric, the adhesive is gentle on the skin and provides a secure and long-lasting hold. This means that you can go about your day without worrying about the pasties losing their grip or falling off. The adhesive has been tested rigorously to ensure its effectiveness and safety, making it suitable for all skin types.
Protrusion protection: Slickfix nipple pasties provide effective coverage to prevent nipple protrusion, saving you from awkward glances and embarrassing moments.
Skin-friendly adhesive: The pasties are designed with a durable non-woven fabric and a skin-friendly adhesive, ensuring comfort and long-lasting wear.
Disposable and hygienic: These circular-shaped nipple pasties are disposable for one-time use, maintaining high hygiene standards and preventing skin irritation.
Versatile and invisible: The soft non-woven fabric and discreet design make these nipple covers suitable for wearing with any clothing, including dresses, tops, T-shirts, and bras, without showing through.
Comfortable all-day wear: Slickfix nipple pasties feature a special 1mm thick foam in the center, providing extra comfort and protection while avoiding adhesive sticking to the nipples.
How to use:
Wash and dry your body to ensure the petal's sticking surface is clean.
Peel the backing off the petal,
Stick the soft foam centre of the petal over the breast and apply light pressure until it sticks firmly.
To remove, gently pull the petal off the breast. If any adhesive remains, use rubbing alcohol or baby oil to remove it.
Do not apply over broken, damaged or sun-burnt skin.
Have a hot shower or soak in the bath if you are having trouble getting it off.
Share
View full details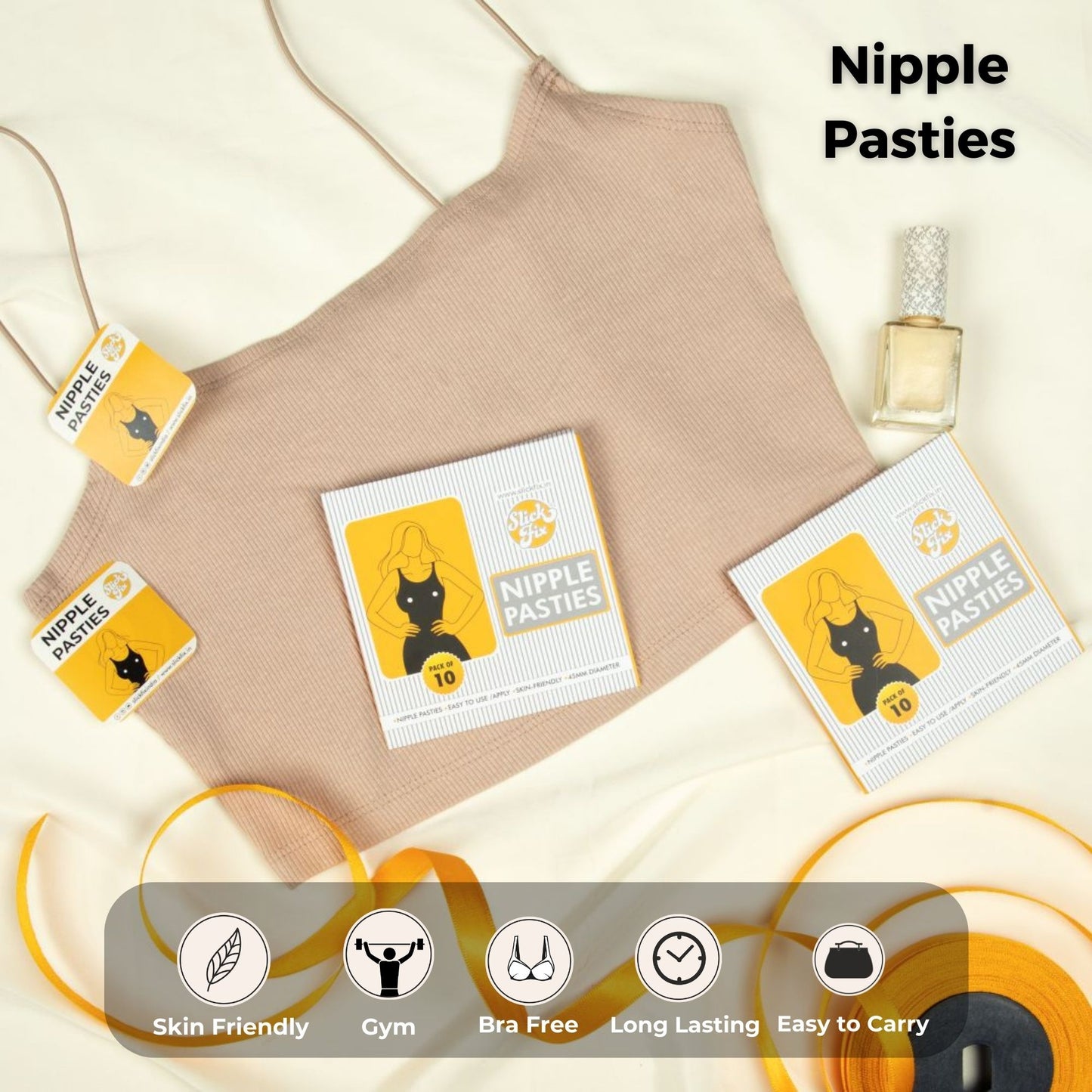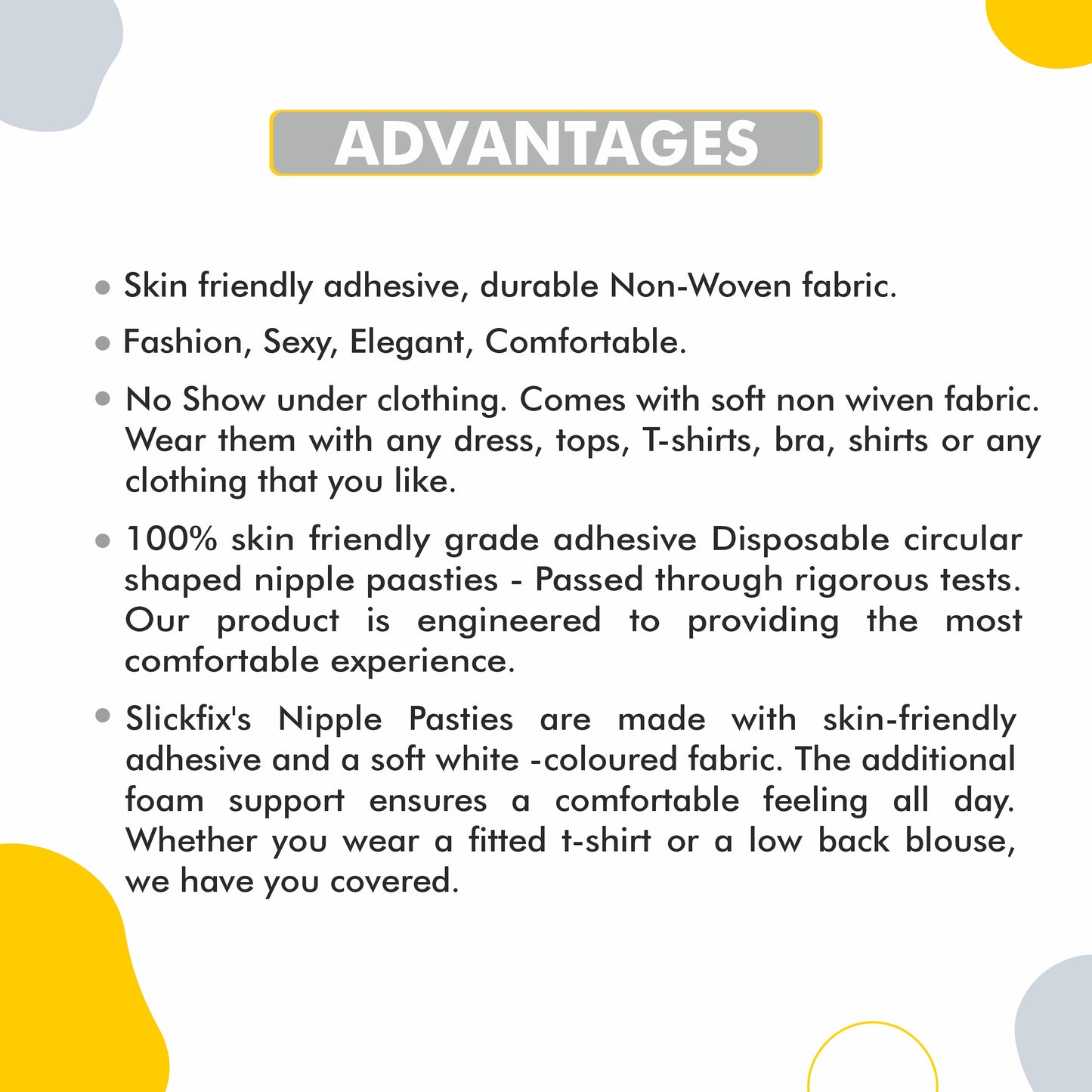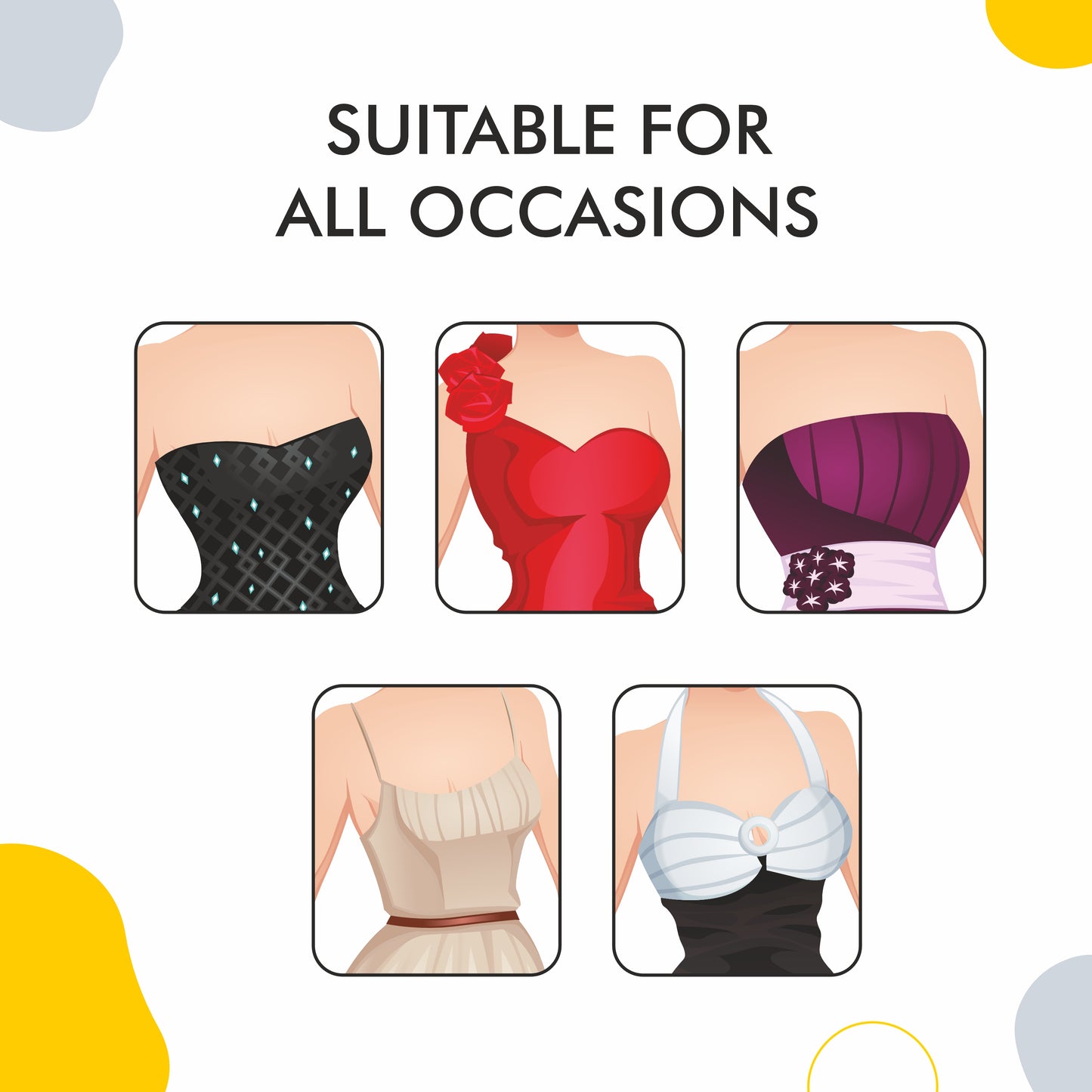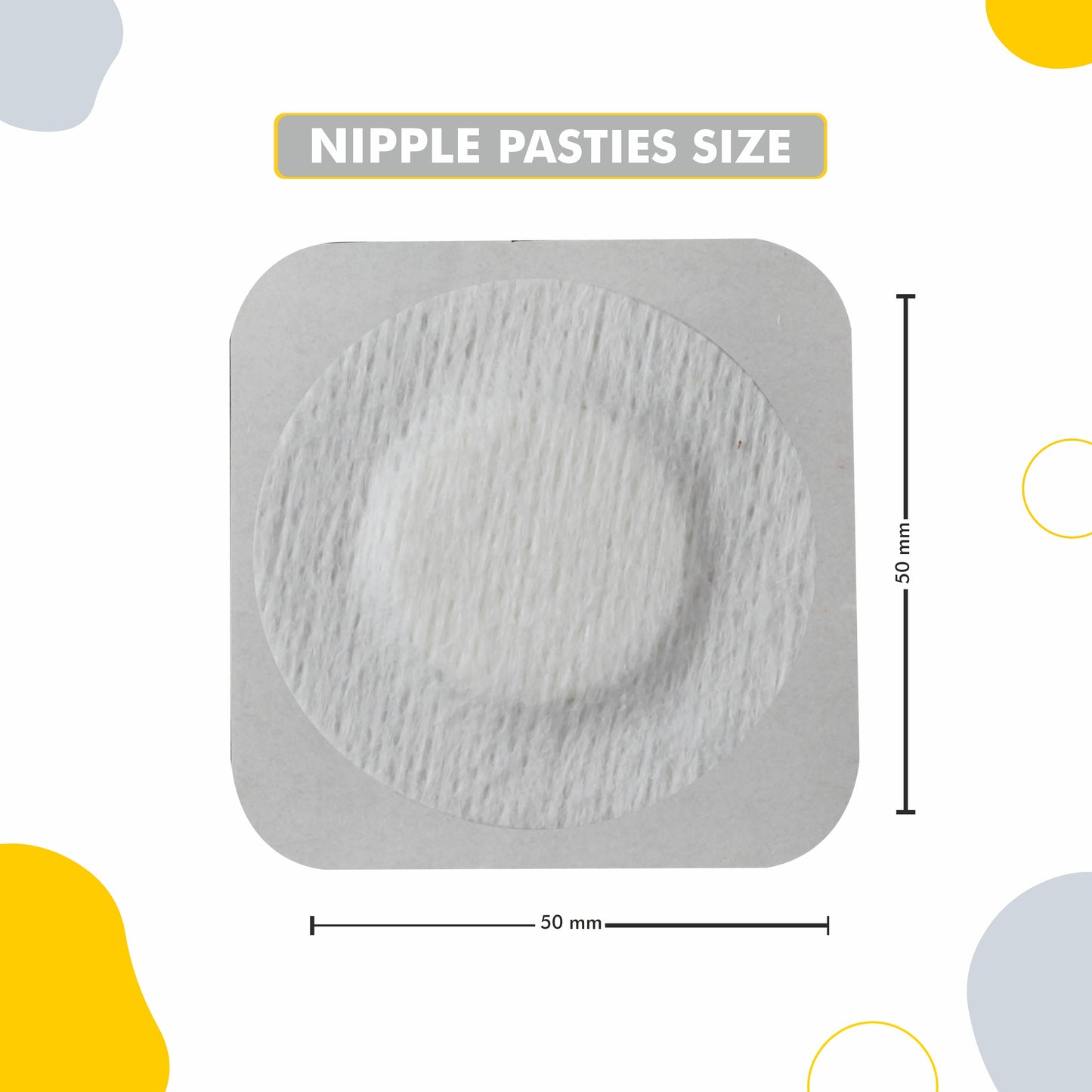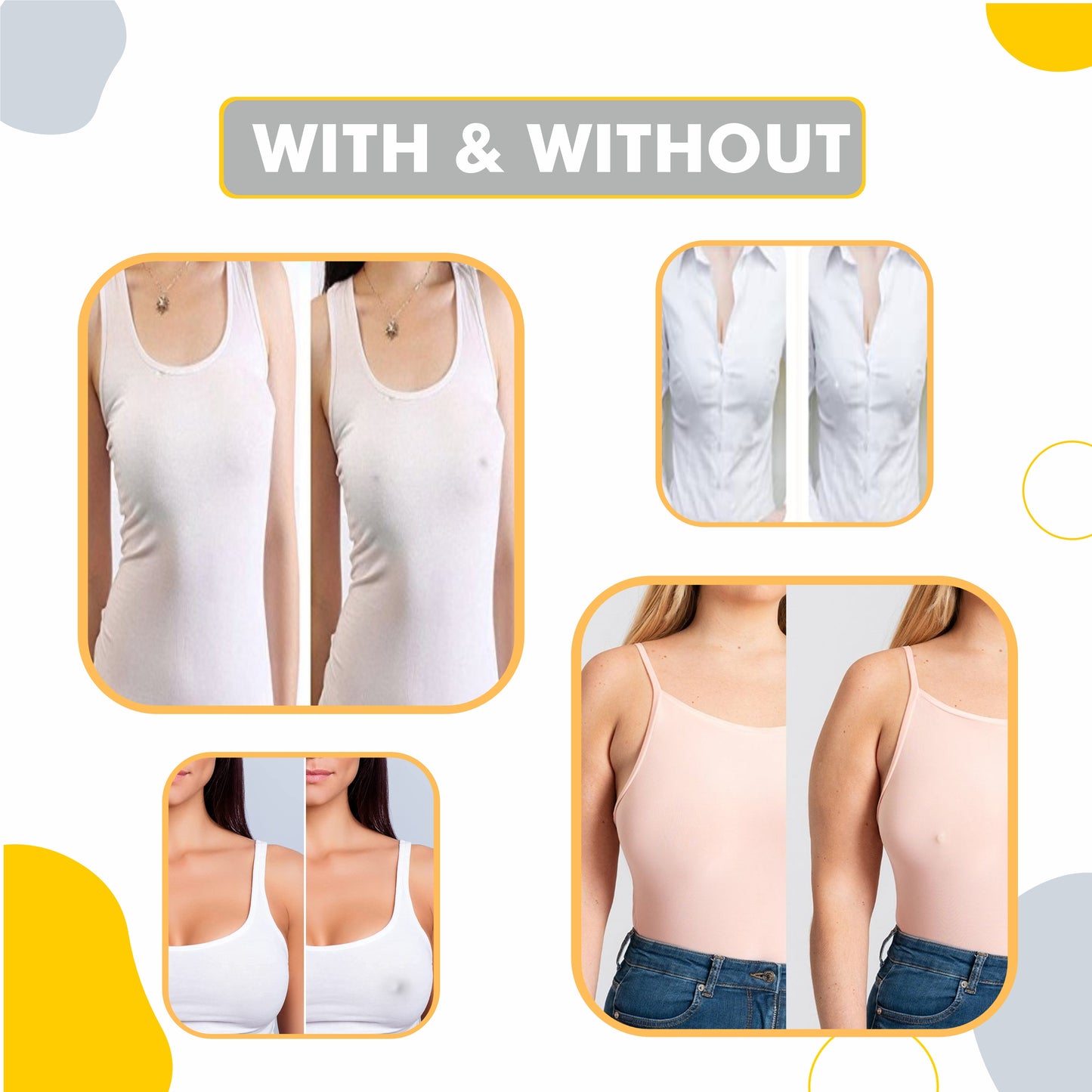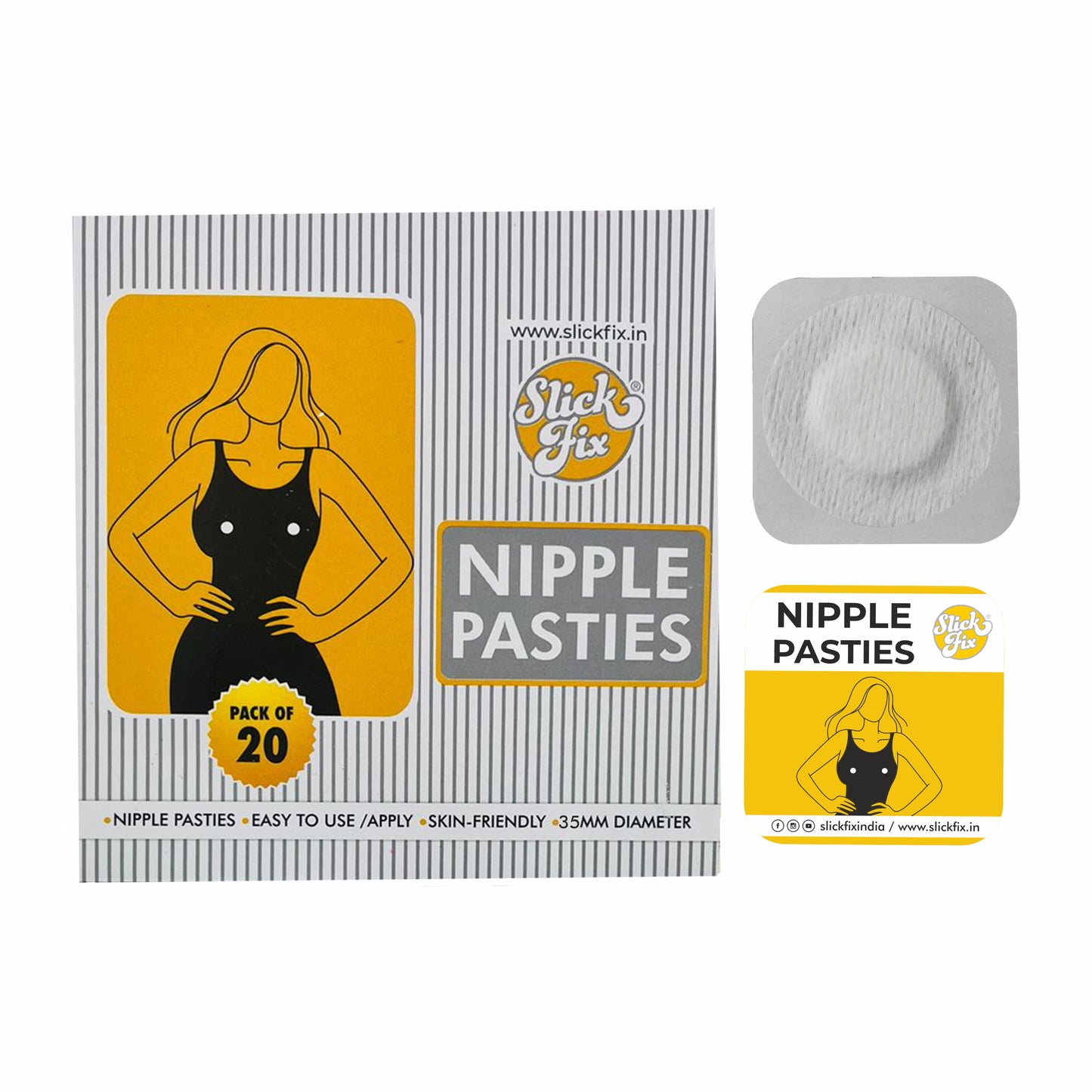 Good Product
Good for young girl or women. I bought it and very satisfied with it. Same received as mentioned in the description. Matrial is fine and good sticky. Easily to wear it.
Stick very well
Really liked it. Very easy to use... It's gives the perfect cleavage and give best support.
Nice Products
I recently purchased the SlickFix Nipple Pasties as a surprise gift for my wife, and let me tell you, it was a hit! These pasties are not only incredibly stylish but also offer a unique and exciting way to spice up our moments.♥️♥️♥️♥️♥️
Good
Good quality. Stick very well and easily use. Received same as shown on the image.
Good Product
Good..... It's stick very well and good coverage.. best product.