Being chosen to be a bridesmaid is a privilege and you want to do everything in your power to ensure the bride gets her dream day. Here are a few tips on how you can be there for your friend every step of the way.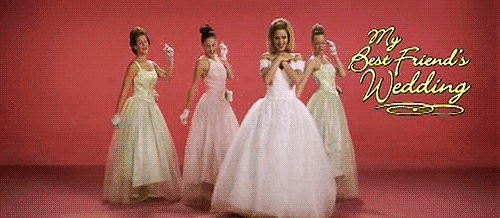 The Big Day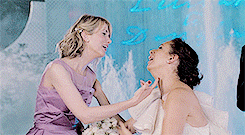 The morning of the wedding is always going to be bustling and chaotic. Organize time slots for hair and makeup for the bridesmaids, the mother of the bride and timings for the photo-shoots so that you can take the stress of delays of the bride.
Bridal Kit
Always be prepared for last minute accidents and any problems that arise. Keep a few handy quick fixes like stain remover, deodorant, tissues and SLICKFIX FASHION DRESSING TAPES to fix any rips and tears and to keep that gown exactly in place.
Be Picture Ready

The wedding album is something the bride will treasure forever, make sure it's picture perfect. Check for lipstick marks on the teeth and avoid underarm sweat stains with SLICKFIX UNDERARM SWEAT PADS. Keep a few bobby pins to catch any flyaway strands of hair. Apply some powder/compact for a quick touchup to keep away the greasy shiny look.
Dance the Night Away

Make sure the bride can really let go while still having everything in place. Use SLICKFIX DOT ACCESSORY TAPE to keep her jewellery and dupatta in place. SLICKFIX EAR LOBE TAPE will ensure that those heavy jhumkas look beautiful while not weighing the bride down. Keep a handy change of footwear for the bride's aching feet.
Bathroom Duty

Make sure you are around to help the bride manage that enormous gown/lehenga for those quick washroom dashes. Also, make sure the bride stays hydrated with a water bottle and a straw to avoid messing up her lipstick.
Finishing Touches
You're almost near the finish line… leave the bride a few special memories with thoughtful gestures like decorating the hotel room with customized pillowcases and her favourite chocolate. Offer to take her wedding gown back to her place as they prepare to jet set for the honeymoon.